CONDOMINIUMS


Oakwater Resort - Orlando
Prices - Click Below
Oakwater resort
- Enjoy this brand new resort featuring luxury 2 and 3 bed condominiums. This contemporary themed resort community offers 5 distinctive designs, each well appointed with luxurious features and very spacious. Oakwater resort offers a family-friendly atmosphere and recreational activities to suit all ages.
Oakwater Resort Orlando
is located only 10 minutes from Disney, making it one of the closest resorts to the Disney parks, with SeaWorld, Universal Studios and the Orlando Convention Center only a short drive away. For golf lovers the Mystic Dunes Golf Club is also located conveniently close to the resort. Condo convenience. Resort lifestyle. Ideal location. It all adds up to a perfect vacation in the heart of Florida.
Each condo at the
Oakwater Resort
features a master suite with king or queen size bed, TV and a master bathroom having a garden tub and separate shower. Each has a fully equipped kitchen with breakfast area and formal dining area, TV, VCR or DVD player and a washer and dryer. Some condos are available with game rooms that include billiards, table tennis and air hockey along with play stations for kids. In addition, many of our homes offer Free Long-Distance Calls and many of our homes offer High Speed Internet.
The 2 bed condo comfortably accommodates up to 6 people, with the 3 bed condo accommodating up to 8.
For this or any of our other Villa's / Apartment packages email us our
Enquire Now
form for an instant quote!
Oakwater Holiday Offer

United Airlines flights from £839 incl tax package holidays prices staying in a 2 Bed Townhouse in Oakwater from
£3356 family of 4
Airline :
Continental Airlines

From:
14 September 2016
31 September 2016
Enquiries:
Click Here
View Another
Orlando Villa
View Another
Gulf Coast Villas
Oakwater Resort Orlando

Entertainment
Oakwater resorts clubhouse
features a large lagoon-style community pool, tennis courts, volleyball courts, State-of-the-art fitness center, children's playground where your children can play safely, hot tub and a 4,000 sq. ft. clubhouse. Baby-sitting services so you can have a night out with the adults at one of the many Orlando night-spots including Disney's Pleasure Island. The resort also has some lovely restaurants, Bob Evans restaurant perfect for a nice meal out and the International House of Pancakes will keep you coming back for more. A family-friendly atmosphere and a variety of recreational activities to suit all ages.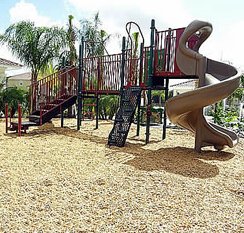 Oakwater Resort in Orlando
is conveniently located near Mystic Dunes Golf Club. Mystic Dunes has become very popular within the golfing community. The club boasts an expansive driving range, exquisite clubhouse and the GPS Parkview system on all carts. Florida Golf Guide rates Mystic Dunes as one of the top 5 Orlando Golf Courses. Whether you are planning a golf trip with a group of friends or would like to play golf, while your family enjoys the fabulous resort amenities.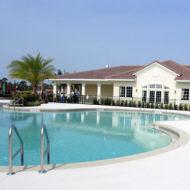 Oakwater resorts
location is perfect to meet all needs, Disney being 1.5 miles away is one of many reason to choose the Oakwater resort. Disney's Animal Kingdom and ponds, Blizzard Beach Water Park, Disney MGM Studios, Seaworld, Universal Studios, Wide World of Sports Complex and large choice of Restaurants and shops are just a few places you can easily visit with ease. International Drive Orlando International Airport is only 20 minutes away
TotalFlorida Site Contains information about Villas in Oakwater, Townhouses in Florida Oakwater Resort Orlando Florida , Villa Rentals in Florida Oakwater Resort
Apartments Oakwater Resort Orlando Florida , Rentals Oakwater resort, Oakwater Resort Orlando with Virgin Atlantic